INVITATION TO LEAP JM NETWORK POSTGRADUATE CONFERENCE, 'PLURI-CRISIS OF THE EUROPEAN INTEGRATION?: UNDERSTANDING THE EU IN HARD TIMES'
Come and join us for the LEAP JM Network Postgraduate Conference, 'Pluri-Crisis of the European Integration?: Understanding the EU in Hard Times' on 31 August 2023 at FEAS A Building, Cobanoglu Hall.
For attendance, please send an e-mail to Beste Kalaycioglu (beste@metu.edu.tr).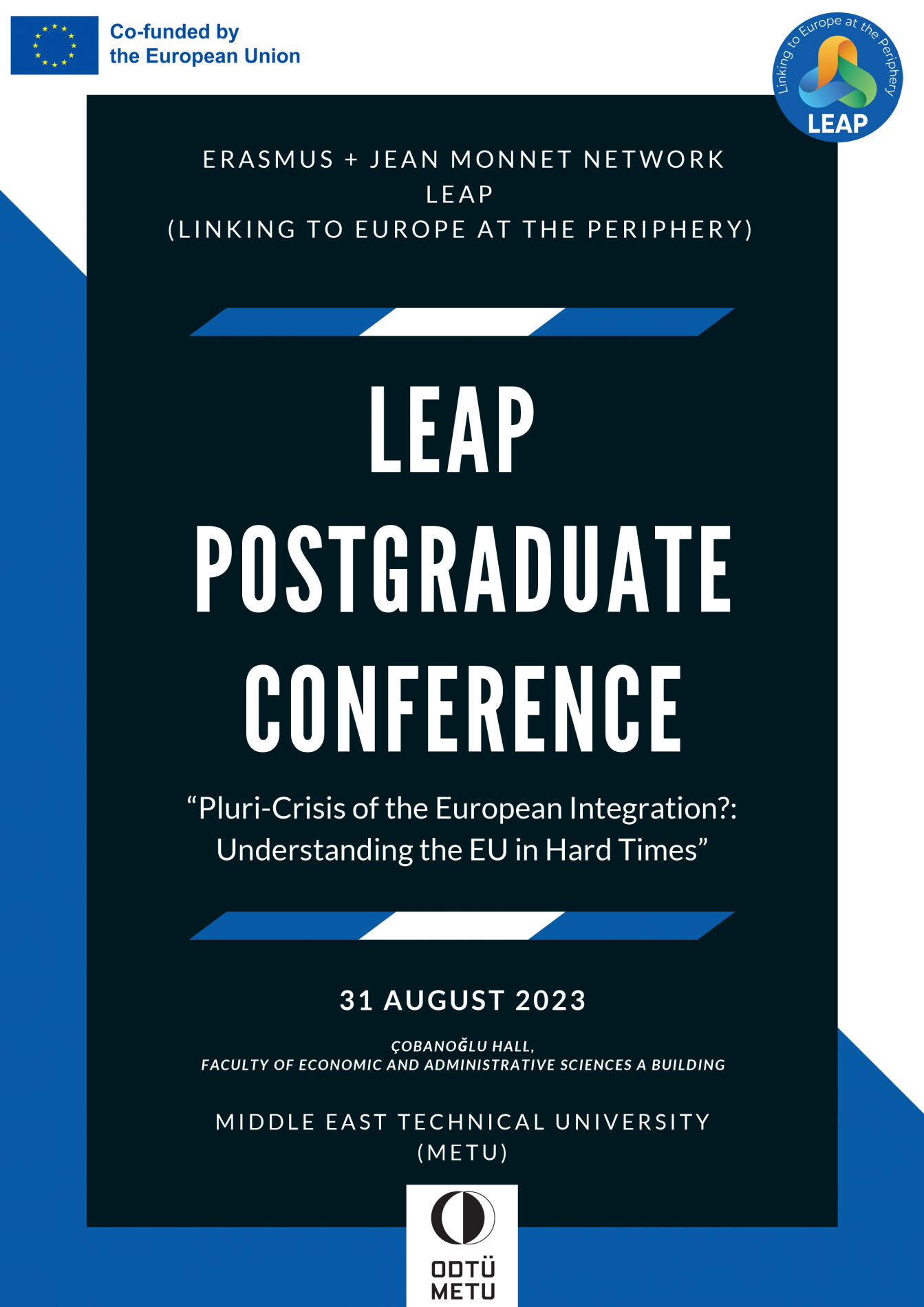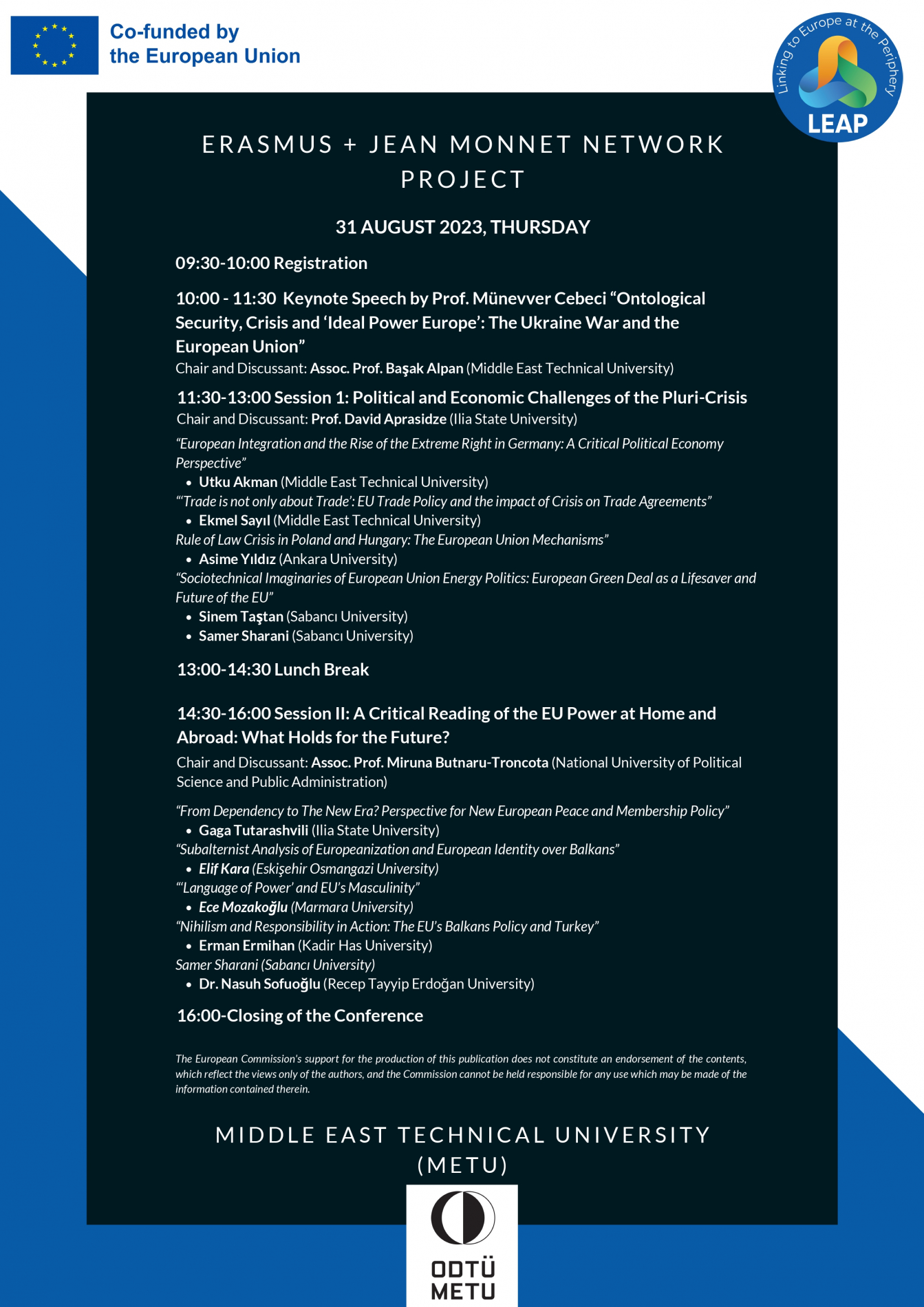 ---
Last Updated:
25/08/2023 - 10:15